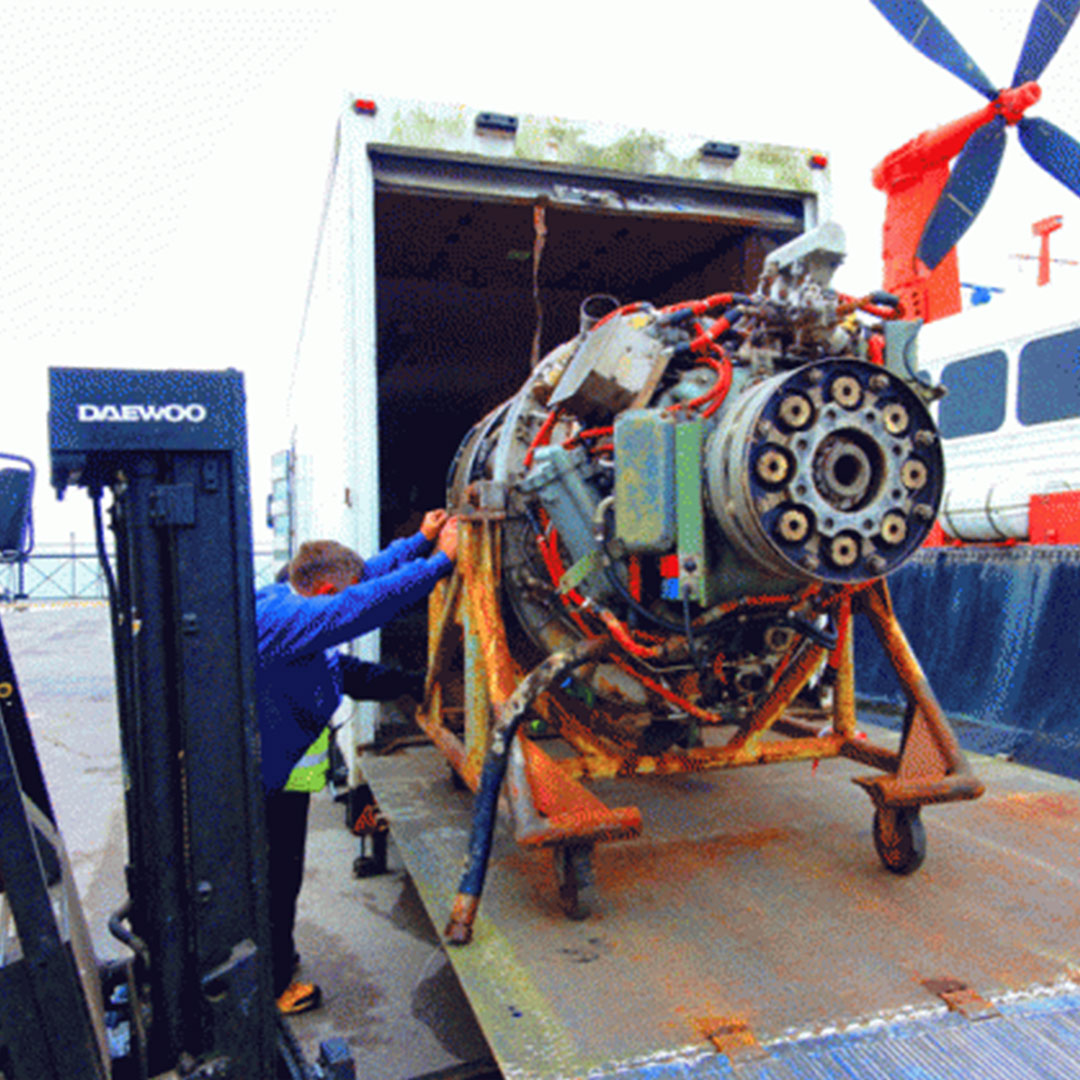 It's 60 years since the British inventor Christopher Cockerell demonstrated the principles of the hovercraft using a cat food tin and a vacuum cleaner. The journey on a hovercraft is more than twice as quick as the catamaran from Portsmouth to Ryde and more than four times as quick as the Portsmouth-to-Fishbourne ferry. Hovercraft cross the sand to arrive on the concrete landing pad near the centre of Ryde, the Isle of Wight's largest town. This amphibious mode of transport, with its rapid disembarkation – without needing the building of a pier or port – was seen as the future once. The cross-Channel service from Dover to Calais closed in 2000. The craft were taken out of service in 2000 and stored at the Daedalus Site since.
Bishopsgate was commissioned to carry out the complex logistics task of lifting out and transporting the four Rolls Royce Marine Proteus gas turbines from the rear engine bays of the "Princess Margaret" hovercraft for safe storage. The pictures illustrate well the culmination of many weeks of preparation and teamwork between Bishopsgate, our customer, as well as the deinstallation and lifting teams!
Bishopsgate-and-Princess-MargaretThe SRN4 Mk3 hovercraft are an amazing and unique achievement — they are the largest hovercraft in the world and over a 32 year career carried 55 million people and 11 million vehicles across the English Channel without major incident. Wholly British —built by The British Hovercraft Corporation and powered by Rolls Royce Proteus Marine gas turbines — The Hovercraft weighs 350 tons are some 180 feet long and over 60 feet wide and carried 420 seat passengers and 60 buses trucks and cars on each crossing at speeds of 65 nnots (c. 75 miles per hour) in almost any conditions.
When in the early 1960's the Royal Navy proved the Rolls Royce Marine Proteus gas turbine for propulsion of the brave class fast attack craft Sir Christopher Cockerel, the hovercraft inventor and designer, realised that it would be possible to build a truly giant hovercraft not previously possible due to the much lower power to weight ratio using diesel engines compared to marine gas turbines — and the SRN4 Mk3 was borne. Two of the Six built were Stretched to give improved capacity and performance — the "Princess Anne" and the "Princess Margaret" shown in the pictures.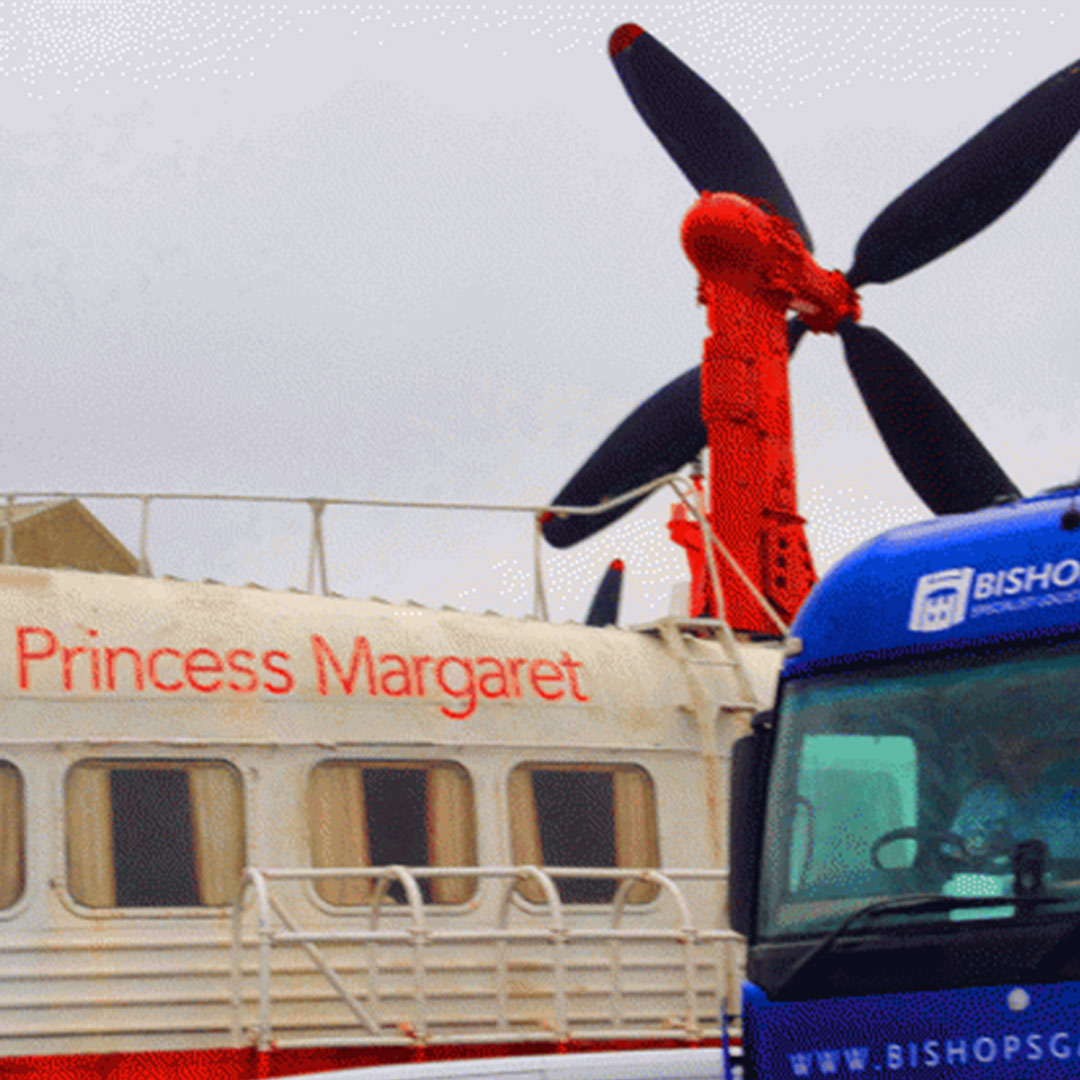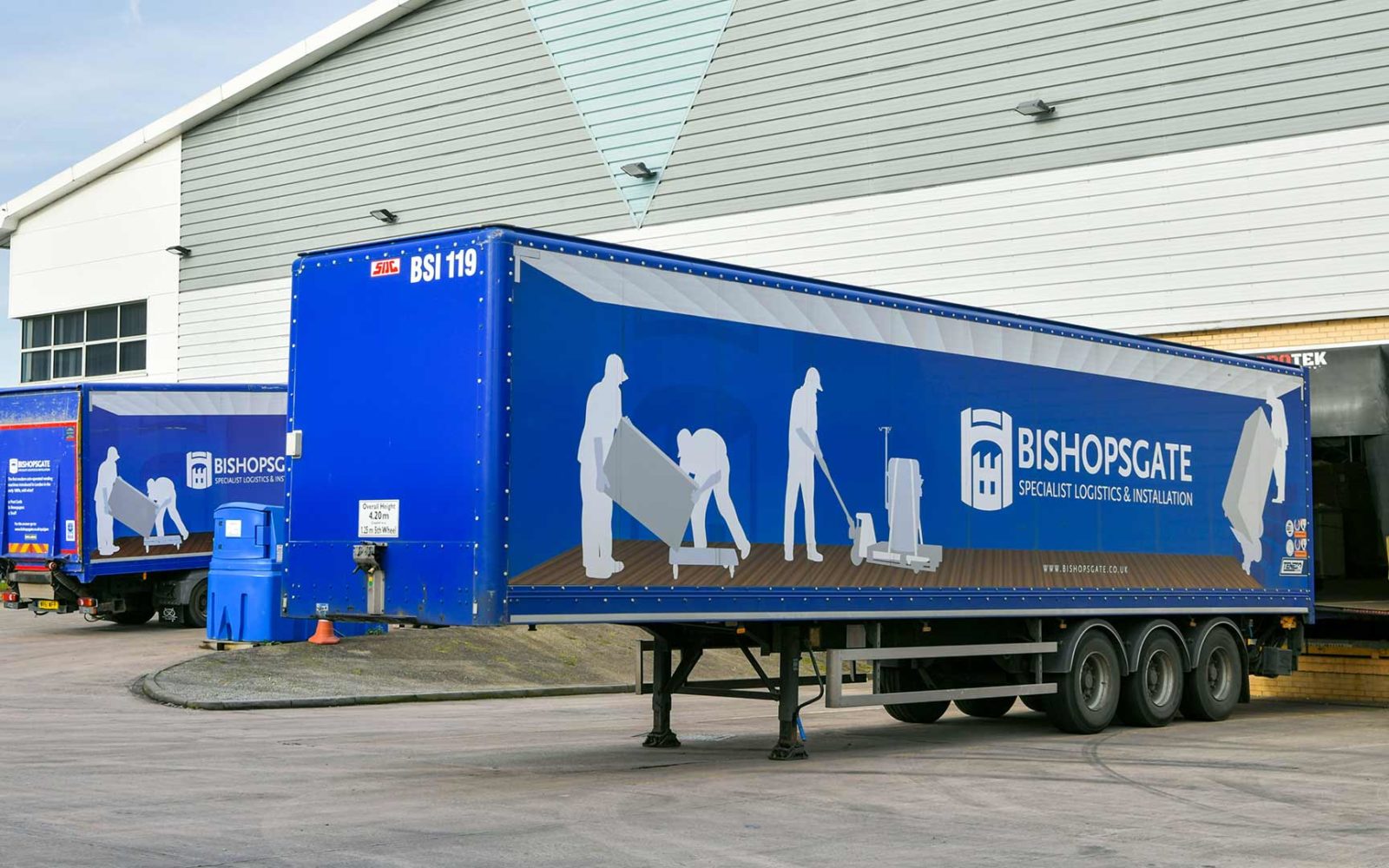 Carrying the load for your logistical ambitions
CONTACT US