Assemble. Install. Impress. Repeat.
Sounds a model for success doesn't it? But that doesn't mean it's simple behind the scenes.
You'll want to make sure that as new products come to market, the installation process doesn't suffer from outdated processes.
Imagine a scenario where technical documentation and checklists are already built into the installation process. Where the team update installation checklists online, while on-site. Training is delivered for individual items in your portfolio, covering everything from safely moving them to technical networking. Finally, everything gets documented thoroughly.
SPEAK WITH AN EXPERT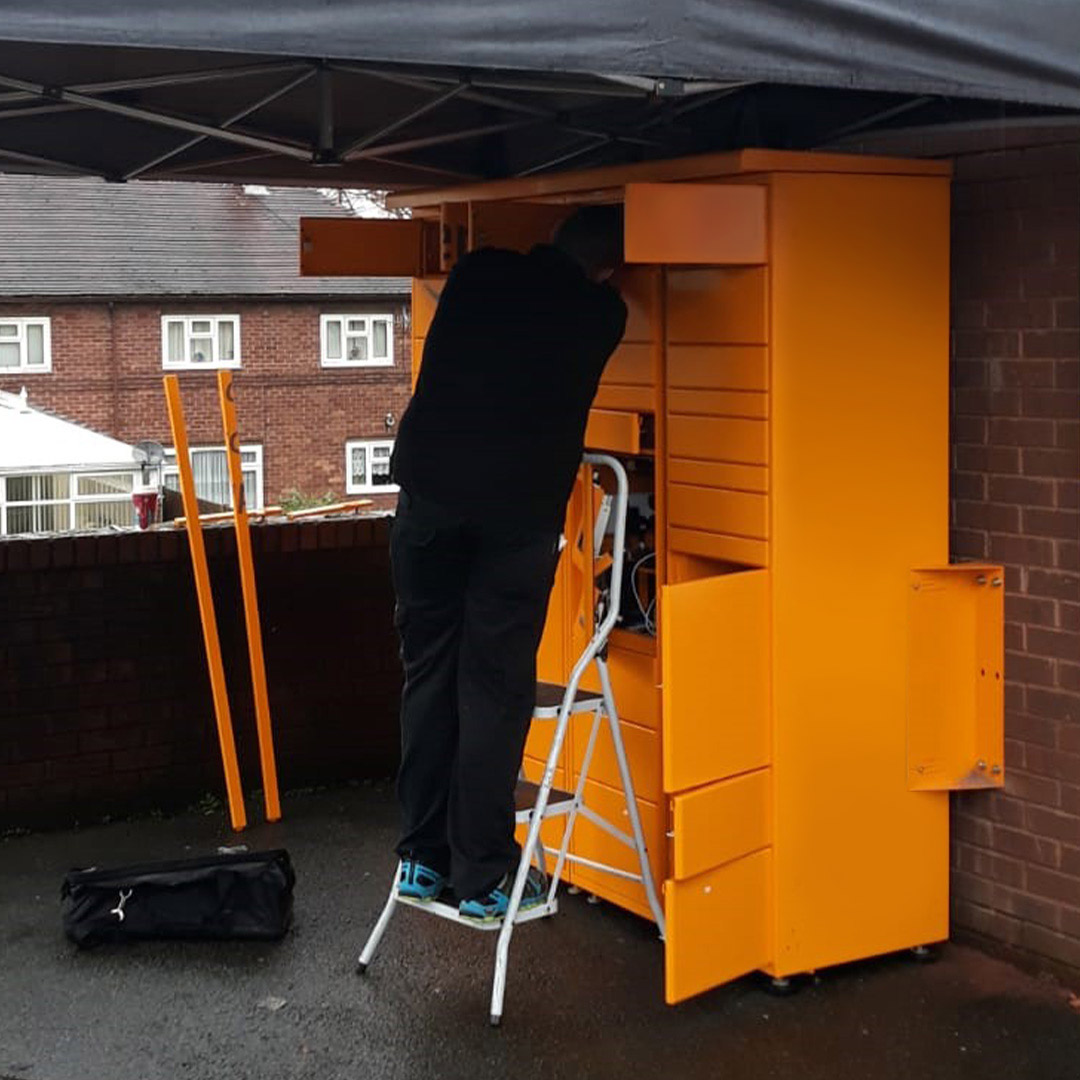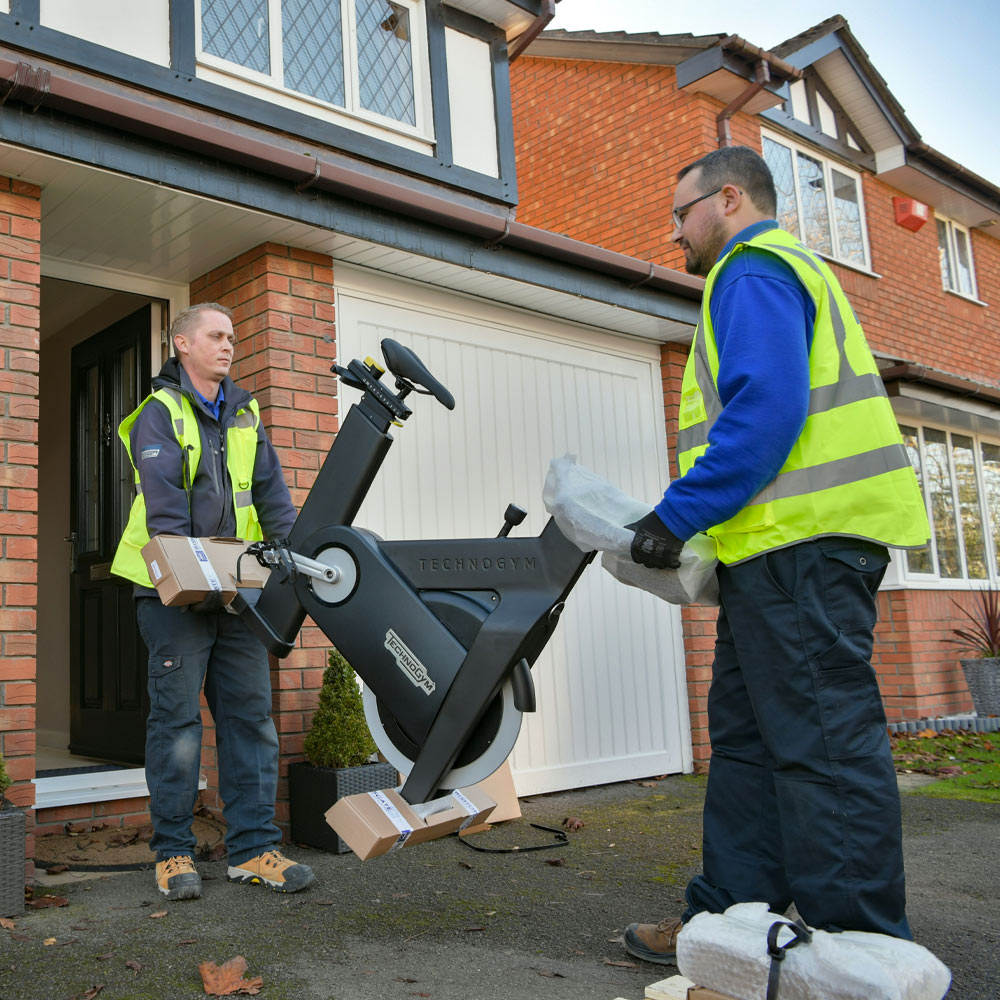 Securely fixed installations
Sometimes you'll have something that once at its destination, it needs to stay there. Securely fixing assets and achieving a professional and tidy finish is a job in itself. Crews use state of the art drilling and securing equipment to make sure prized assets are protected, making clients and insurers alike feel a lot better.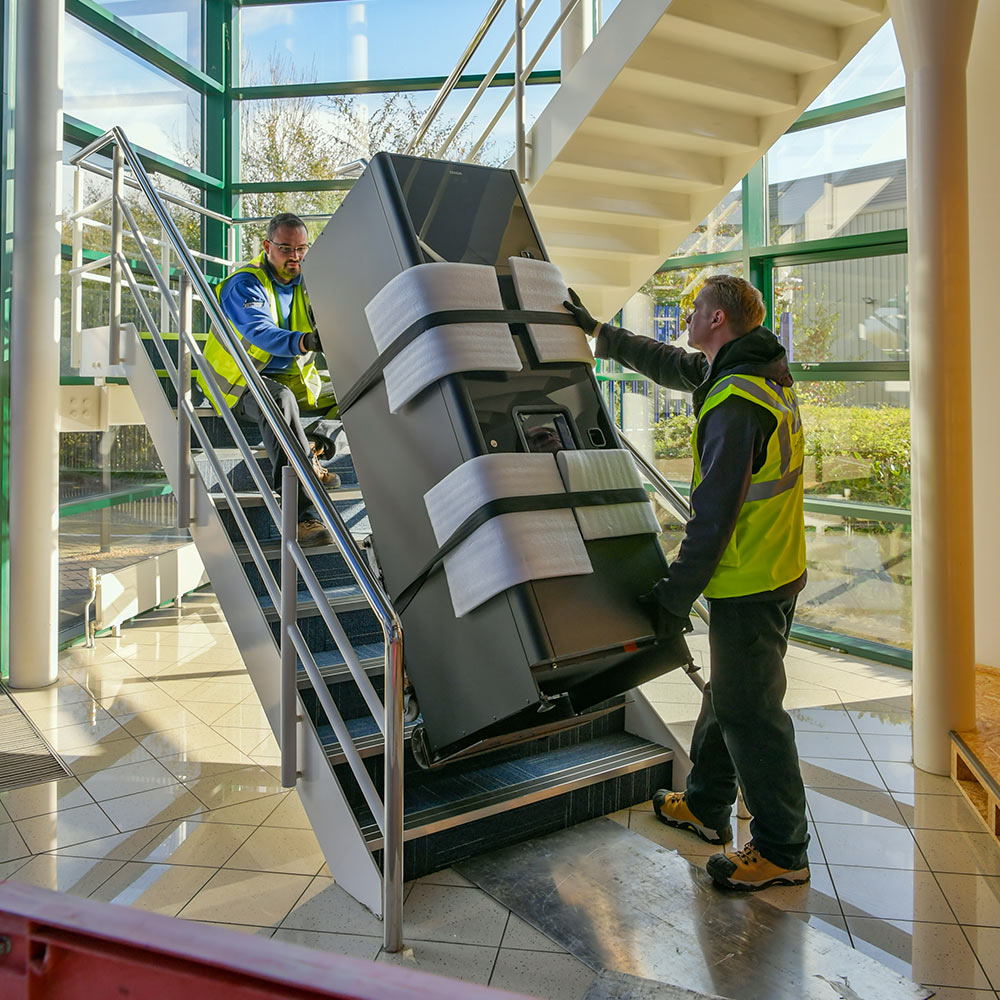 Let us do the heavy lifting
In every sense, seamless delivery is a heavy load to handle. Getting the entire process well organised, properly resourced and thoroughly documented amounts to a lot of work, but as far as delivery goes, a full assembly and installation is the final link in the complete delivery experience. It's worth the effort to get it right.
"Yesterday you delivered four fireproof cabinets to us at the University of Central Lancashire. I just wanted to let you that your delivery staff were fabulous – friendly, professional, good-humoured and uncomplaining (despite small lifts and delivery to 4th floor!). I can't thank them enough. Unfortunately, I didn't get either of their names but I would be grateful if you would pass on thanks on behalf of myself and the University."
Preston Delivery