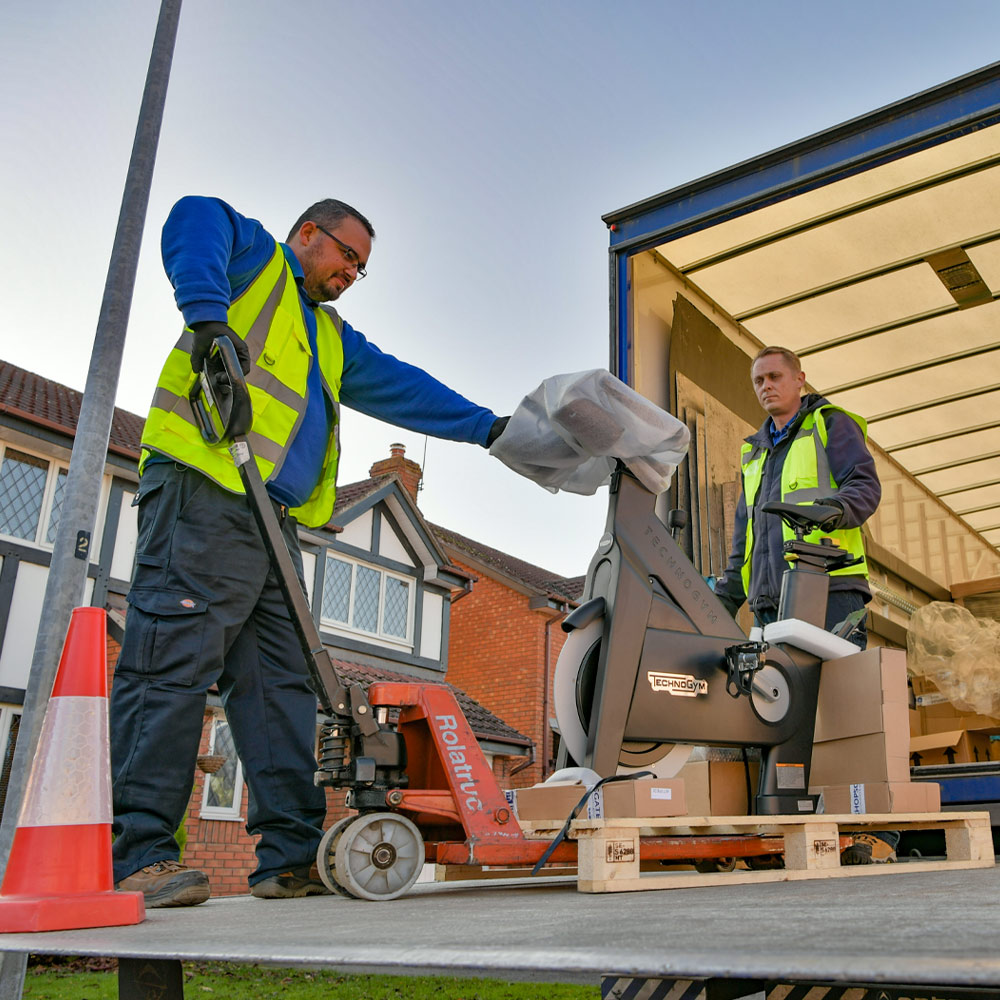 Give your customers a delivery experience worth repeating
No-one wants to be the company that falls at the final hurdle. Your delivery partner needs to be a safe pair of hands in every sense. Your product, your customers and your reputation are all on the line when it comes to delivering the goods. Be the one that gets it right the first time, every time, so that your clients keep coming back.
Specialist Logistics Services
When faced with a seemingly impossible logistical challenge, you can't beat the value of an experienced, confident team having your back. Nothing less than a carefully thought out plan and contingencies, first-in-class operators and better-than-best practice processes will do when it comes to precious or specialist cargo.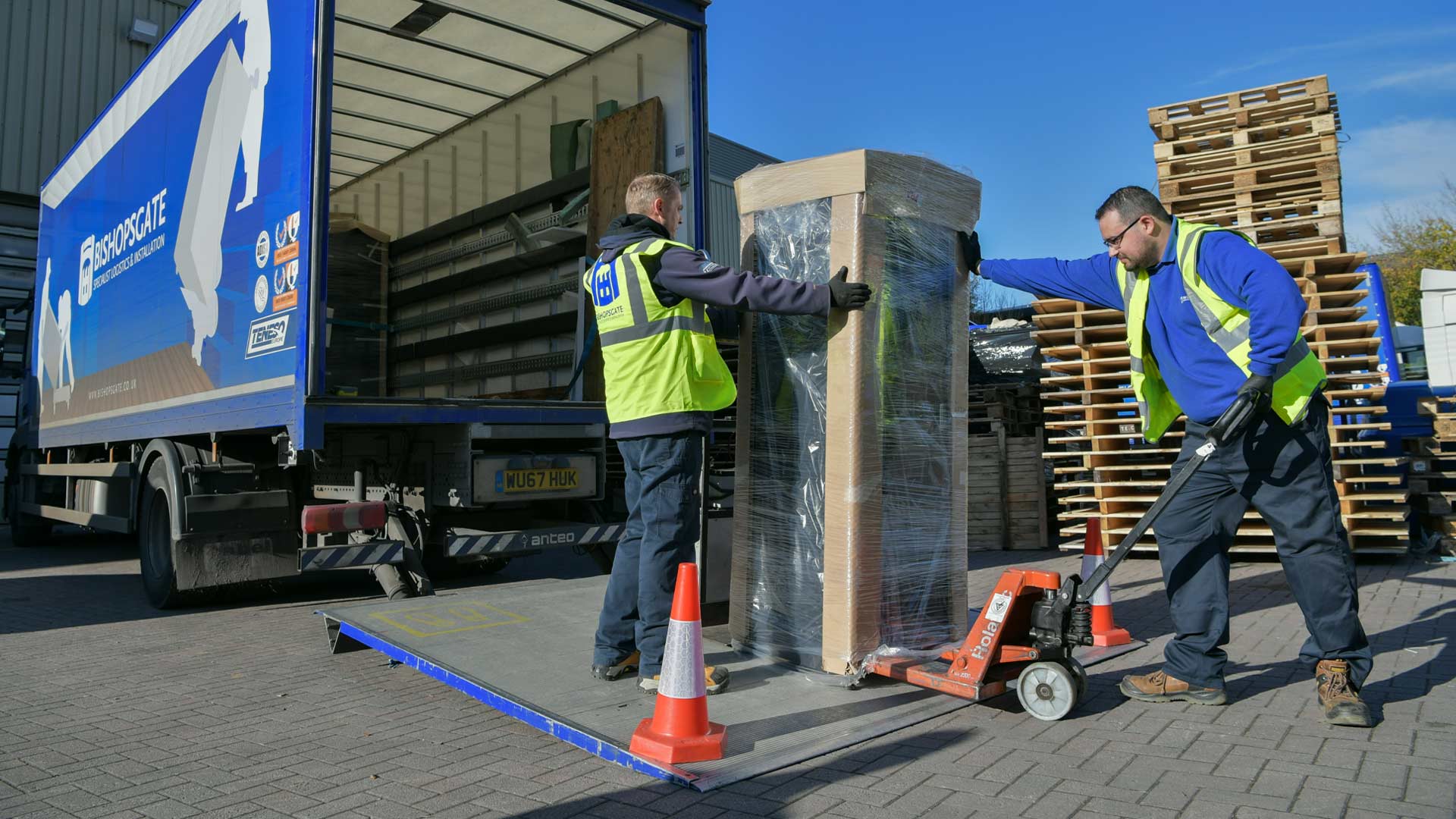 360 Logistics Solutions
The business of moving goods gets complicated quickly. Forwarding, storage, configuration, relocation, transport, assembly, reverse logistics, the list goes on. Many claim to be a one-stop solution for it all, but few deliver at each stage in the chain while retaining a sense of recognisable attention and care.
High praise was received from a customer for our crew delivering to a power station in Somerset: "The two guys who delivered to our site today were outstanding professionals, with us being a nuclear power station things can prove difficult to get done and in the correct manner but this did not phase them and they completed the job to a very high standard. Thank you
Powerful Praise
A Hampshire customer completed our survey with full marks after his Bishopsgate delivery was received in June and wrote: "The guys were fantastic and I would have absolutely no hesitation in recommending them in future"
Hampshire Delivery
Bishopsgate completed another successful delivery in Oxfordshire during June, and our customer's customer took the trouble to thank us for an excellent delivery, giving a top rating of 5 out of 5 and adding her comment: "I was very pleased how Bishopsgate handled an awkward delivery. Unfortunately we had some building work going on and they were very good and helpful getting the large parcels over an obstacle course and into the garden. Thank you"
Delivery in Oxfordshire
The customer had this to say about the Bishopsgate crew alongside his 5/5 rating for a safe delivery to Lancashire:
"I was very impressed by this delivery as it was quite late in the evening but the delivery team took their time in carefully accessing the premises and ensuring the item was in good condition and in the correct place"
Customer Safe Delivery
I just wanted to say how very grateful I am to the team who attended my delivery today in Leeds. They went above and beyond to ensure that the delivery went right first time. They were fantastic and I think I would have been in tears without their help.
Christine Sommerville
Can you please send our thanks for the excellent help and assistance we received yesterday from The driver Rick and Aaron on the delivery of the 6 machines delivered to BSkyB Harlequin building.
They were so helpful.
Many thanks
Apogee International Ltd Ian Kirkman - Joint Managing Director
I would like to take this opportunity to pass on my appreciation for the hard and professional services received from Robert Greenaway and Hugh Rodgers today. Their helpfulness and hard-working attitude are a credit to your company.
Atos Origin UK - L.Lavery
I've been with Draeger for 10 years and Bishopsgate are by far the most professional logistics company I've dealt with!
Just a quick note to ask you to pass on my thanks to your drivers Tony Seager & Chris Hopkins for the excellent job they did with the delivery of 20 large pallets of equipment to Nottingham City Hospital. They did a sterling job and made things much easier for my engineers.
Draeger Medical Steve Brunskill - Regional Service Manager
Focused on your
customers
When it comes to reputation, what matters is what people say after a job is done.
Every job completed is a marker set for your professional reputation. It's our job to raise the bar. Every time.
OUR CASE STUDIES