Tracking and track record
High value medical consignments warrant total oversight. It's a simple idea in a complex environment.
From leaving the storage location up to the installation point, you and your client need assurance that delivery is secure and on-schedule. It's a tall order, moving big equipment in a busy environment. It can feel like you're pulling out all the stops just to pull it off. For a lot of device manufacturers and recipients, the benefit of a third party handling logistical intricacies in full including site surveys, assessing the product, gauging the risk and responding with the method doesn't require much justification.
Medical transportation isn't always about the vast and complex though. Small and medium-sized devices are part of the same set of resources and efficiency, and knowing how to get equipment swiftly up and running can be just as valuable to your clients who already have plenty to be getting on with without worrying about deliveries and installation. 
SPEAK WITH AN EXPERT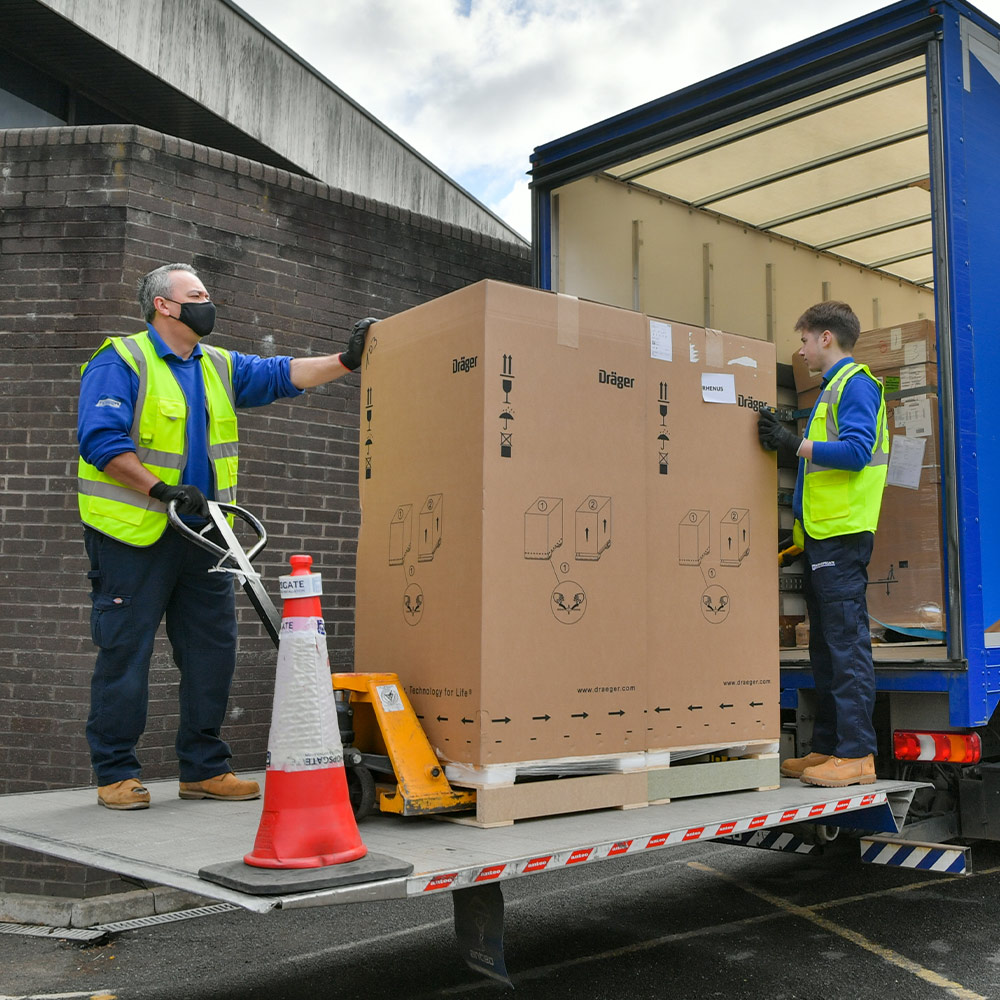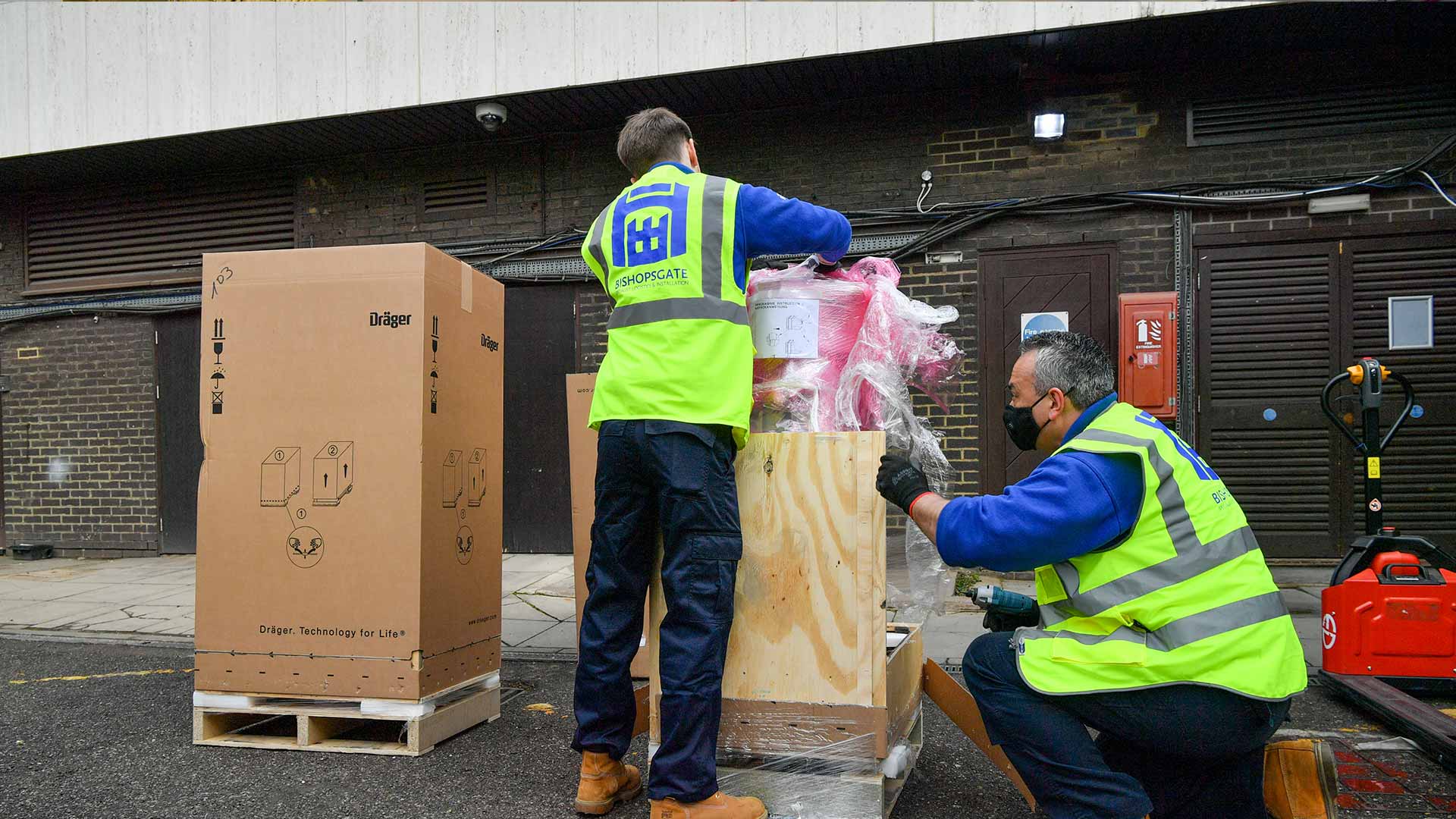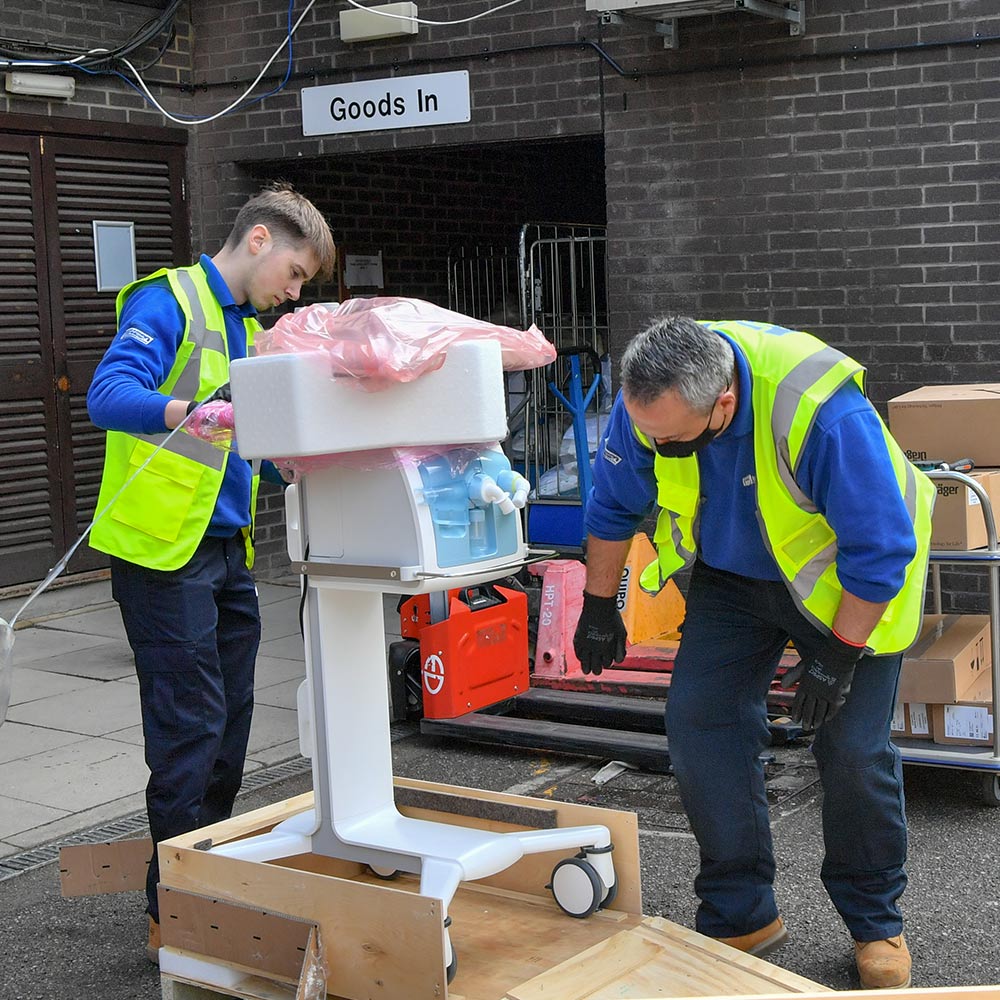 Logistics with clinical precision
Effective logistics creates as little disruption as possible.
Our method for meeting this ideal is a planning procedure that leaves no stone unturned and dedicated project management throughout.
It helps that the teams work directly with medical device manufacturers. It helps that the planners know the sites before they begin. It helps to have a hi-tech medical transport fleet. It helps to have installers who understand the commissioning process and environment. It even helps that the waste packaging is removed and 100% avoids landfill.
It's helping in this way that has enabled clients to benefit from planning and delivery services, storage, despatch and eventually, through to fully specialised logistics outsourcing that positively impacts client relationships and results.
Experience and procedure are combined for the best possible outcome, a notion that the medical environment and Bishopsgate share.
Donna called to thank us for the excellent work performed by Mark Darlington and Malcolm Jackson, who were tasked recently with delivering a "hospital bed" to a home address, which is always challenging! Donna mentioned that she was "particularly impressed with the communication in advance of the delivery and then the tenacity shown by the crew to manoeuvre the bed successfully to ensure the customer got exactly what they wanted"
Bassetlaw PCT (NHS) - Donna McFarlane