Bishopsgate has made great strides in reducing its carbon footprint and energy consumption over the past 10 years.
The company gained its ISO14001 environmental accreditation as long ago as 2015, and has continued to improve in areas such as zero landfill waste recycling, and the installation of movement-detector lighting in warehouses and offices.
However, Bishopsgate's MD Tim Bloch points out that it's not always easy to do the right thing environmentally: "One of my major responsibilities is to ensure that my company minimises its footprint on Planet Earth, but we would make much better progress if we could increase the use of electric vehicles across the Bishopsgate fleet. My team and I remain frustrated at the lack of suitable alternatives to our diesel trucks, which typically cover 300kms a day."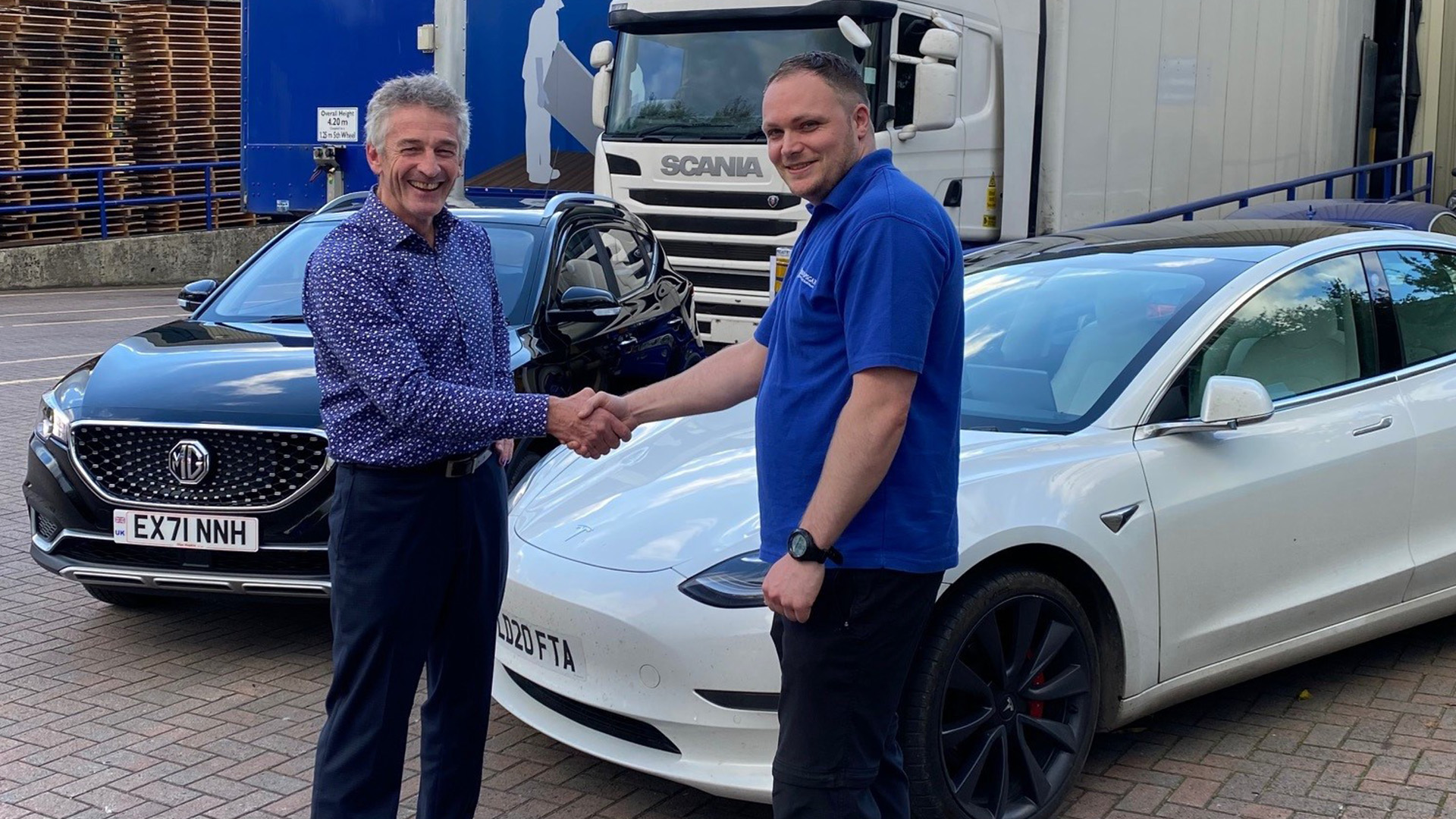 There is a huge gap in the commercial vehicle market which is preventing the company from maintaining its electric revolution. It does, though, continue to test-drive suitable new vehicles as they become available.
But it's not all bad news. Tim continued: "On a more positive note, all our group company cars are now electric, and we have 20 smart electric car-chargers at seven of our thirteen group sites across the UK.
"In addition, our twenty or so forklift trucks have been electric for decades, offering the most practical, quietest and cleanest option. The move to lithium batteries will provide better longevity."
Bishopsgate has a delivery fleet of about 80 HGV delivery vehicles, and the reality is that none of the current electric commercial vehicles on offer has sufficient range, especially with the UK's limited charging infrastructure.
Tim said: "I expect this to change following recent announcements that there will be no new diesel trucks sold in the UK after 2040.
"Bishopsgate is the Specialist UK wide Logistics arm within the Master Removers Group, a collection of premium removals and storage brands based between London and Bath. These brands add a further fleet of seventy vans and trucks to the group. Some 25 of these are in the smaller 3.5-ton range and based in London. They typically cover a much lower daily mileage and so are ideal for the electric revolution."
An addition to the company's environmental policies has been the Octopus Energy Scheme, offering leased electric vehicles to the group's 450 staff. Tim said: "In simple terms, with the support of the business, employees can opt to take on a three-year leased electric car of their choice and have the cost deducted from pay and before tax, typically saving staff at least 25 per cent of standard lease costs.
"After investigating the Octopus plan in depth I have backed it all the way. I am so pleased about the employees who have already signed up – five of the ten or so early adopters are already driving their new electric cars just weeks after pressing the GO button."
On a personal level, Tim has been a fan of electric for some five years, after he first took a Tesla for a test drive. He said: "I was instantly sold and it took me just a week to get over my range anxiety. I've never looked back and now drive a Model three."
But until the promises of practical electric trucks become reality, Tim still has a battle on his hands to keep his promise to turn Bishopsgate totally green.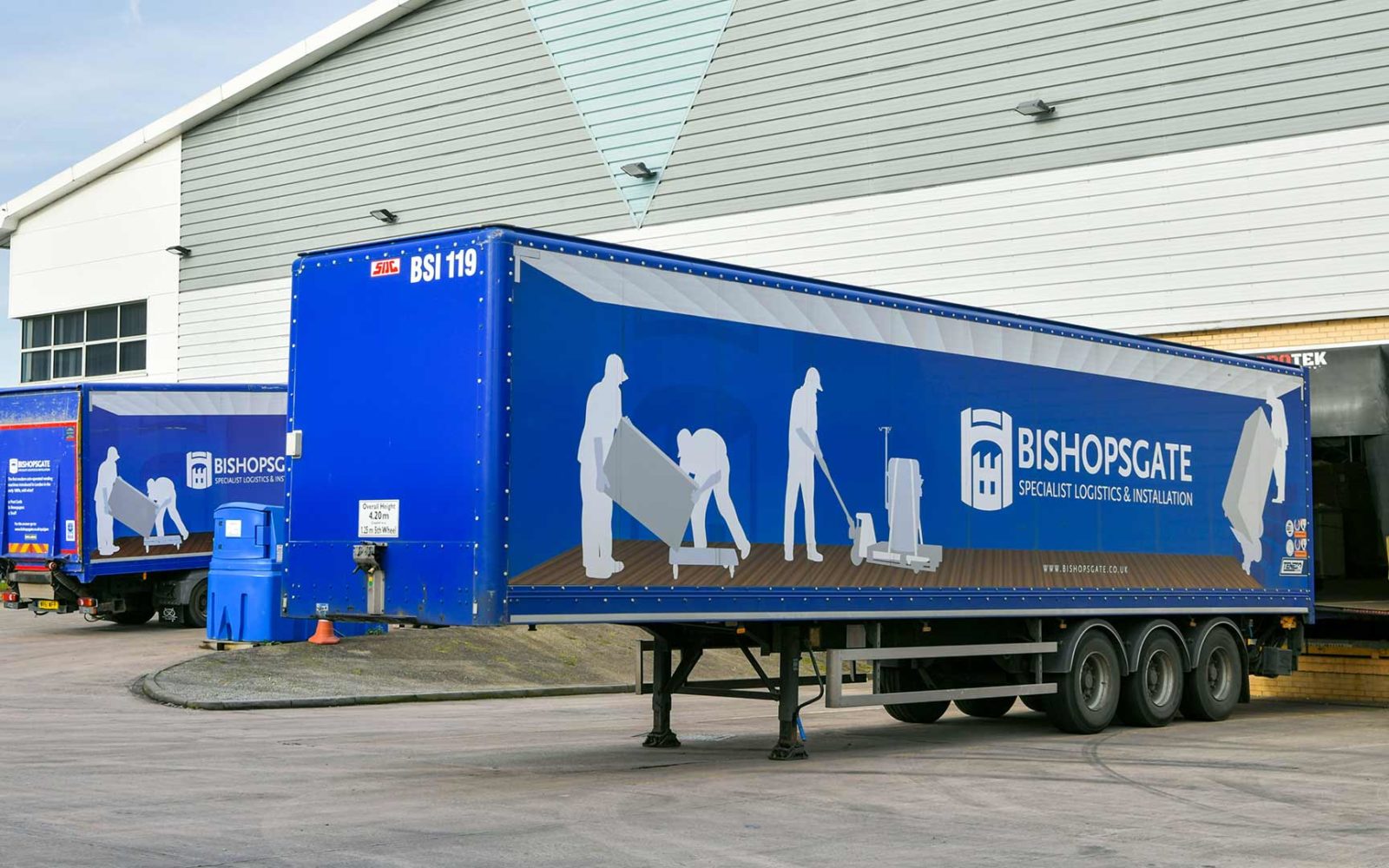 Carrying the load for your logistical ambitions
CONTACT US