Medical equipment is delicate and highly sensitive. Therefore, it requires careful transport and installation – preferably with the help of logistics professionals. 
Getting this process right, though, is a challenge. That's why Bishopsgate has spent many years developing its specialist logistics and installation systems – something we discuss in detail in the following post.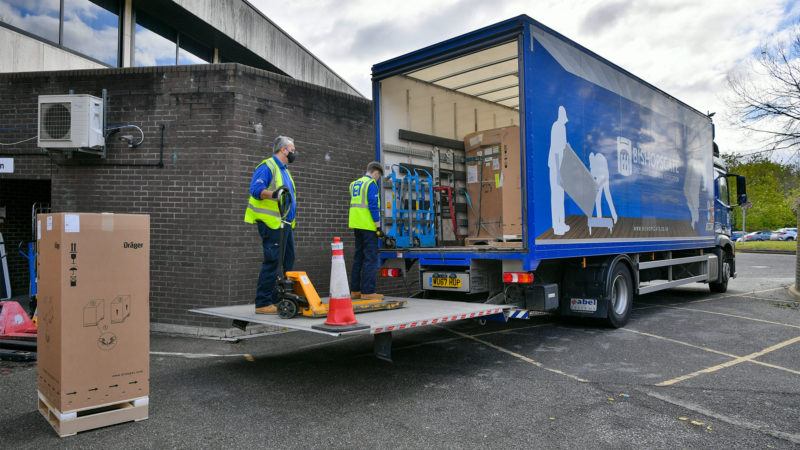 How to install medical equipment
Safely installing new medical equipment is essential. Failing to do so could put patients' lives at risk. Furthermore, medical equipment can also be costly. Improper handling might lead to damage and loss of investment. 
For this reason, Bishopsgate has invested heavily in product handling techniques designed with your needs (and those of your patients) in mind. Our processes allow us not only to install equipment safely, but also swiftly, in keeping with your timeline. 
In straightforward delivery scenarios, we use two-man installation teams where both individuals are medical equipment handling experts with tremendous experience. We also use advanced equipment handling tools to deliver equipment on time, on budget and in perfect condition, for more technical jobs. 
Planning is key!
Medical equipment installation requires tremendous planning. Clinics and healthcare establishments need to meet deadlines and ensure patient safety before any new installation. 
Here, again, Bishopsgate can help. As part of our planning process, we conduct surveys of your premises to determine the best way to install new equipment. Our teams develop an action plan for safe and swift installation, whether you need products delivered to the ground floor or the 17th.
We also make project managers available to you – trained specialists who oversee installation operations. They implement specialist installations and offer management support throughout the entire process. 

Medical equipment installation experts
Medical equipment installation experts must be sensitive to the requirements of medical establishments. They need to: 
Safely transport, deliver and install sensitive, high-value and carefully-calibrated medical devices
Meet installation deadlines
Respect the requirements of medical environments
In light of this, Bishopsgate takes an innovative approach. First, our project team consults with you, discussing all your requirements. During this meeting, you can tell us about any specific delivery instructions or ways in which you want us to conduct ourselves while on your premises. 
Next, we conduct a site survey. The goal here is to ensure that the delivery and installation phase proceeds smoothly. We ensure that we have the right vehicles, equipment and resources to meet your timeline and safety requirements. 
We then decide on a delivery method, based on the site survey. Not all deliveries require a straightforward two-man team. Some also need specialist lifting equipment, such as hoists, hiabs, stair walkers, stair robots and cranes. Bishopsgate's experts will choose a solution that's best for you, whether simple or complex. 
The next step is to install the medical equipment itself. Bishopsgate goes beyond merely delivering items. Instead, we offer a comprehensive service, building all documentation and checklists into the installation process itself. Everything is done for you, and we will even include training for individual items delivered as part of your portfolio, covering technical moving. 
Lastly, we ensure that once medical equipment is in place, it stays there. This involves securely fixing assets to your existing infrastructure and then leaving a tidy finish.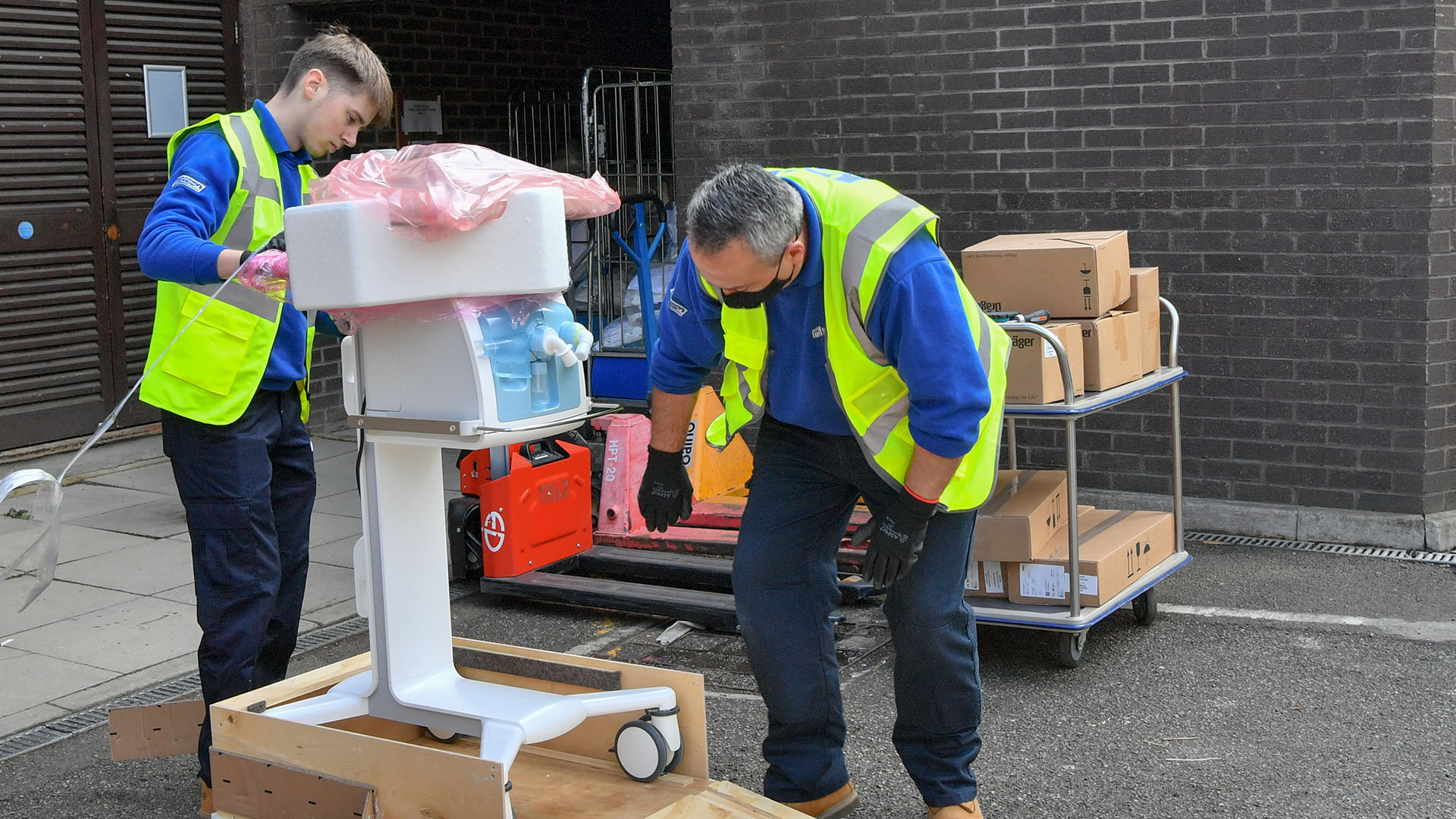 Besides conventional delivery services, we also offer strategic delivery for healthcare establishments. Some medical equipment installation services only operate within a given geographic region. For some healthcare establishments, this level of operational support is sufficient. However, for those with centres in multiple locations and overseas, it can become an issue. Some medical installation companies may not be able to provide blanket services across your entire organisation. 
Here again, Bishopsgate Specialist Logistics and Installation can help. Our services reach far and wide, allowing us to offer both full-UK and European solutions. Teams operate across vast areas, catering to organisations of all sizes. 
This approach is possible because of Bishopsgate's key partnerships. We are shareholders of the TENESO European Network, a service that allows us to manage "last mile" deliveries across the continent. Because of this intimate relationship, we are more than a network, but rather a coming together of like-minded and skilled businesses across the continent. In this way, you can get the same level of professional care for your medical equipment overseas as you can in the UK. 
If you would like to learn more about our medical equipment transport, delivery installation services, please get in contact with our team today. They will listen to your requirements and then tell you the precise way in which we can help.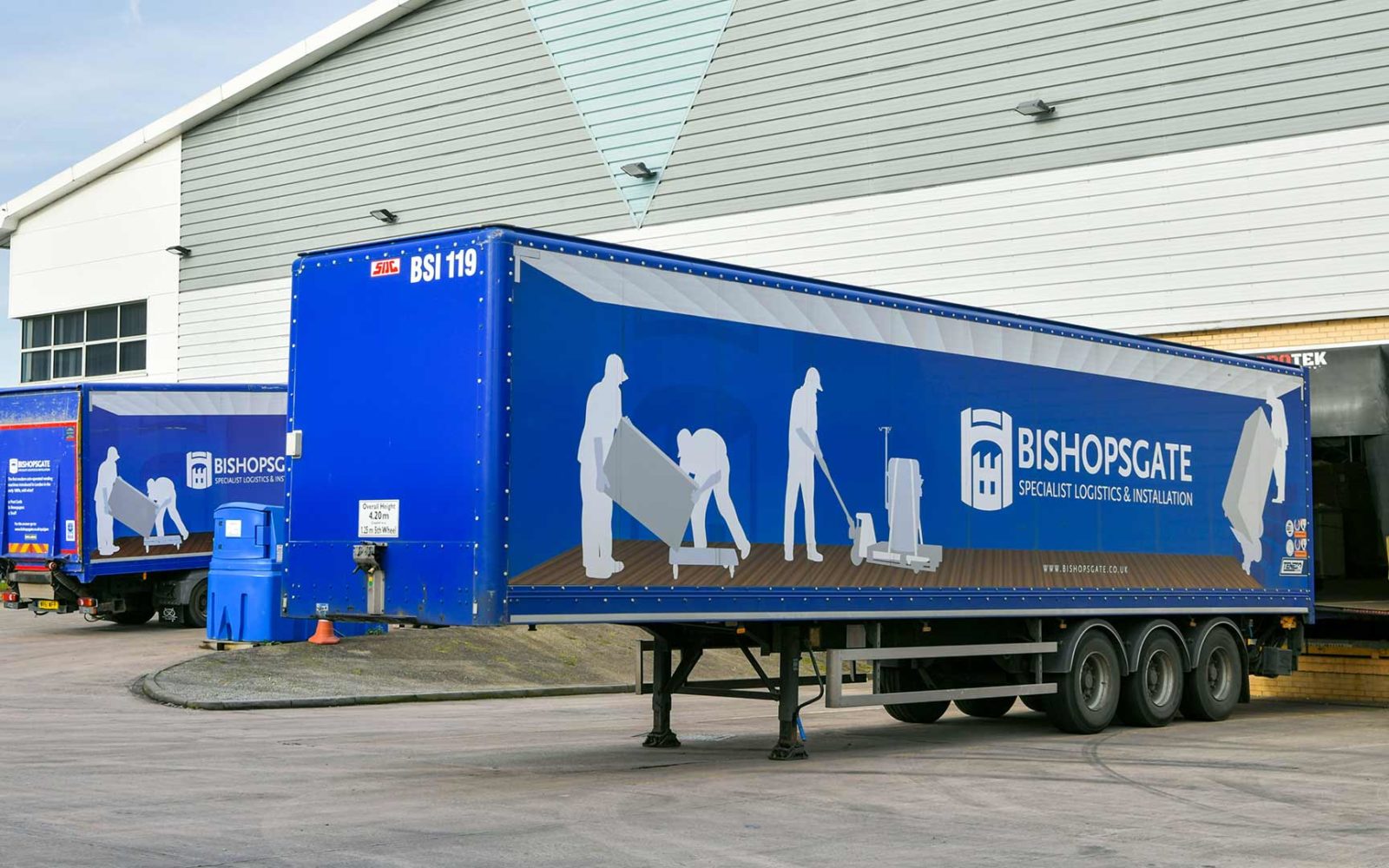 Carrying the load for your logistical ambitions
CONTACT US