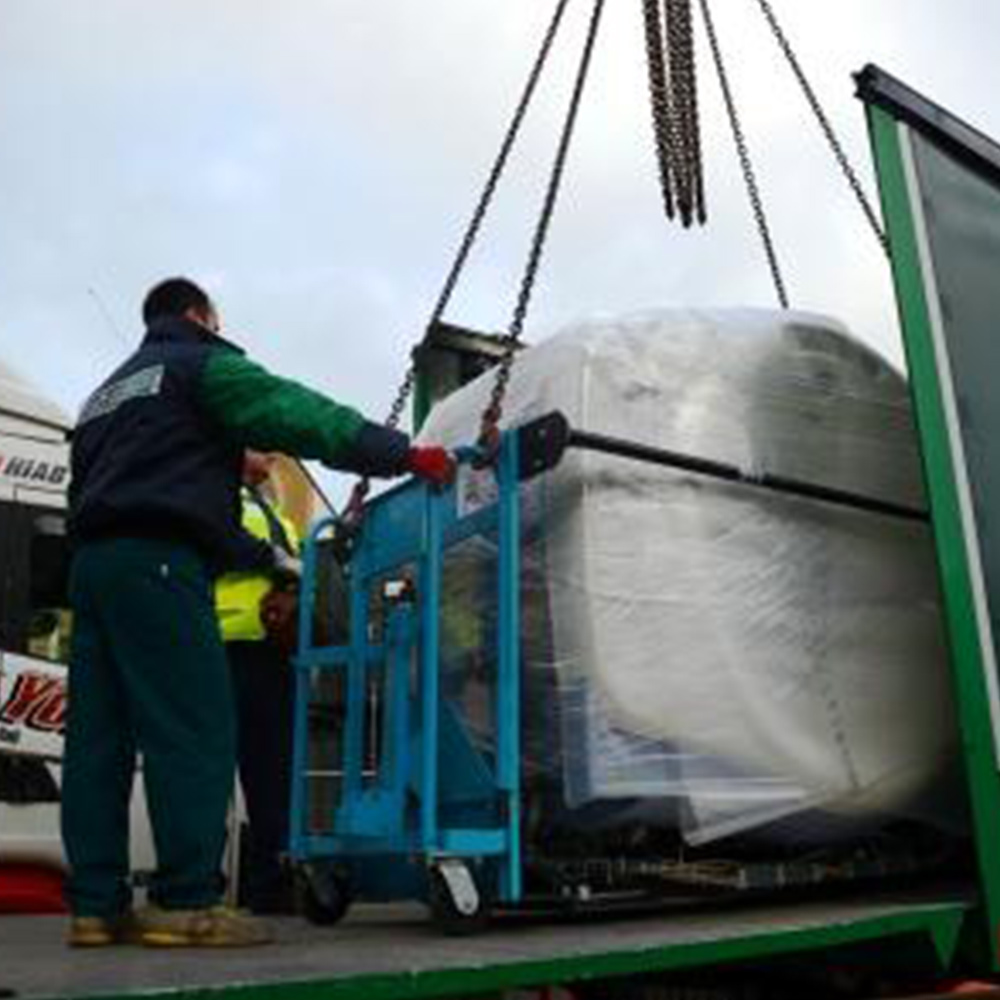 There were no fireworks at The Nuffield Health, Brighton Hospital this past November 5th, when TENESO Europe SE executed a challenging specialist delivery of a GE CT scanner. 
Mitsafetrans & Bishopsgate teamed up and collaborated successfully to complete this placement and final positioning of this two ton scanner that had come direct from Italy on behalf of Alliance Medical.
Giulio Chiaia, Operations Director from Italy worked with Jake Bloch, IT & Quality Manager from UK to provide all the necessary Risk Assessments and Method Statements to ensure that the relevant stakeholders in this project were satisfied and that the delivery on the day went smoothly, efficiently and with no surprises!
The careful planning was necessary because of the challenging environments, floor levels and distances involved.
The system had to be craned from an upper car park level, 25 metres across a grassy bank and down 5 metres onto a lower level door way access.
It was a UK truck with an Italian made Fassi mounted crane, supplied by Bishopsgate which was utilised to lift the CT through the top of the Mitsafetrans truck with a roll-top roof.
The goods were guided carefully to the landing platform at the door way from where the European Hi Tech installation crews worked together to carefully position the CT into its final resting place ready for commissioning.
But the final word should be left to the client. "First of all, thanks for all your help sorting out the delivery for RCS. Everything went incredibly smoothly and the guys from Bishopsgate did a wonderful job, very impressive!" Dr Stuart Butterfield, Manager, Technology & Services Product Group EV Charging Infrastructure.