What weighs almost 7.6 tonnes, comes in eight separate sections, and is worth more than one million dollars? And how do you move, deliver and install such a beast?
And the highly complex operation to deliver the Veriton Spectrum CT 16 Camera for Link Medical Ltd into the Royal United Hospital in Bath was completed without a hitch.
Brian began with a site survey and produced a detailed risk assessment and a method statement, backed up with a statement of works, ensuring compliance with all health and safety requirements.
He explained the logistics of this extraordinary project: "The entry point at the hospital had to accommodate the two specialist delivery trucks, with sufficient area for the team to offload and unpack using our job-specific mechanical handling equipment.
"The internal route through the hospital required large amounts of floor protection and weight distribution so we could move the scanner sections over tiled flooring – which had under-floor heating.
"Due to the size and delicate nature of the of the delivery we needed to find sufficient doorway, along the shortest route, so as to cause the least disruption. And we needed adequate door heights and corridor widths to move the unpacked sections to the build room."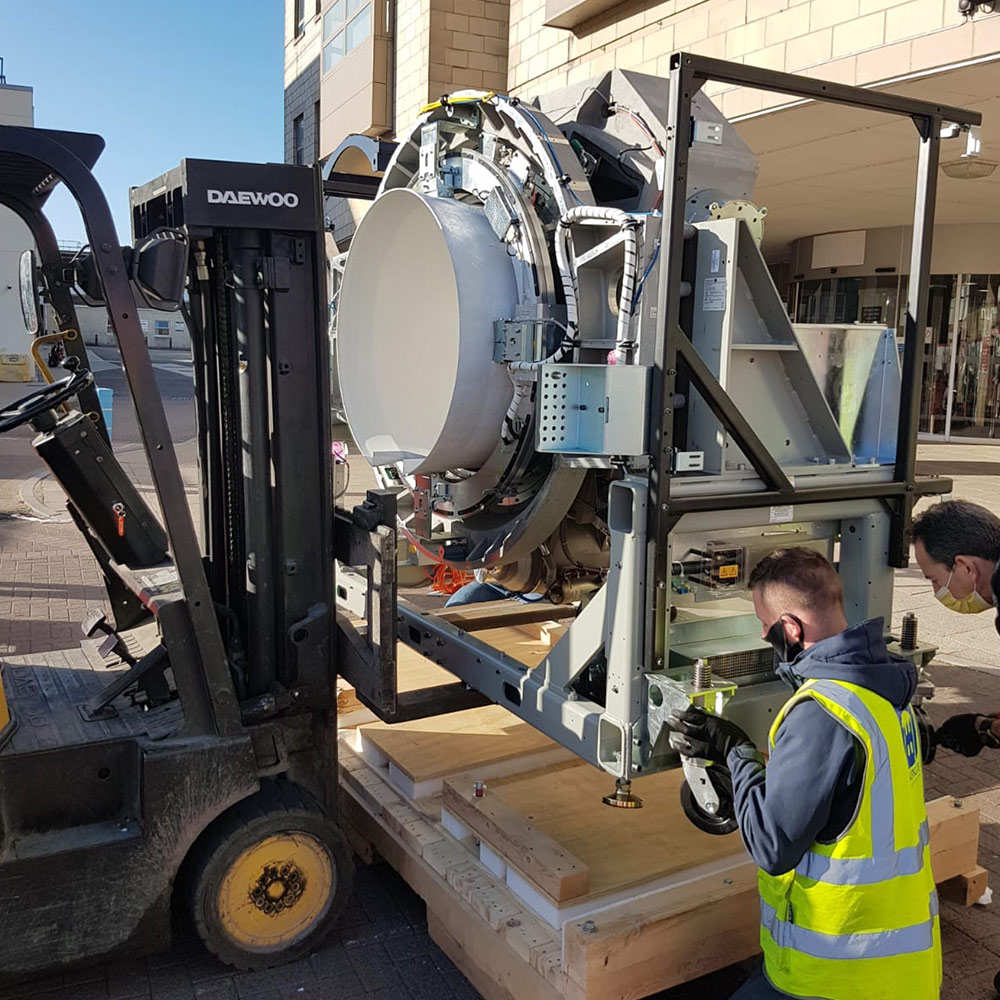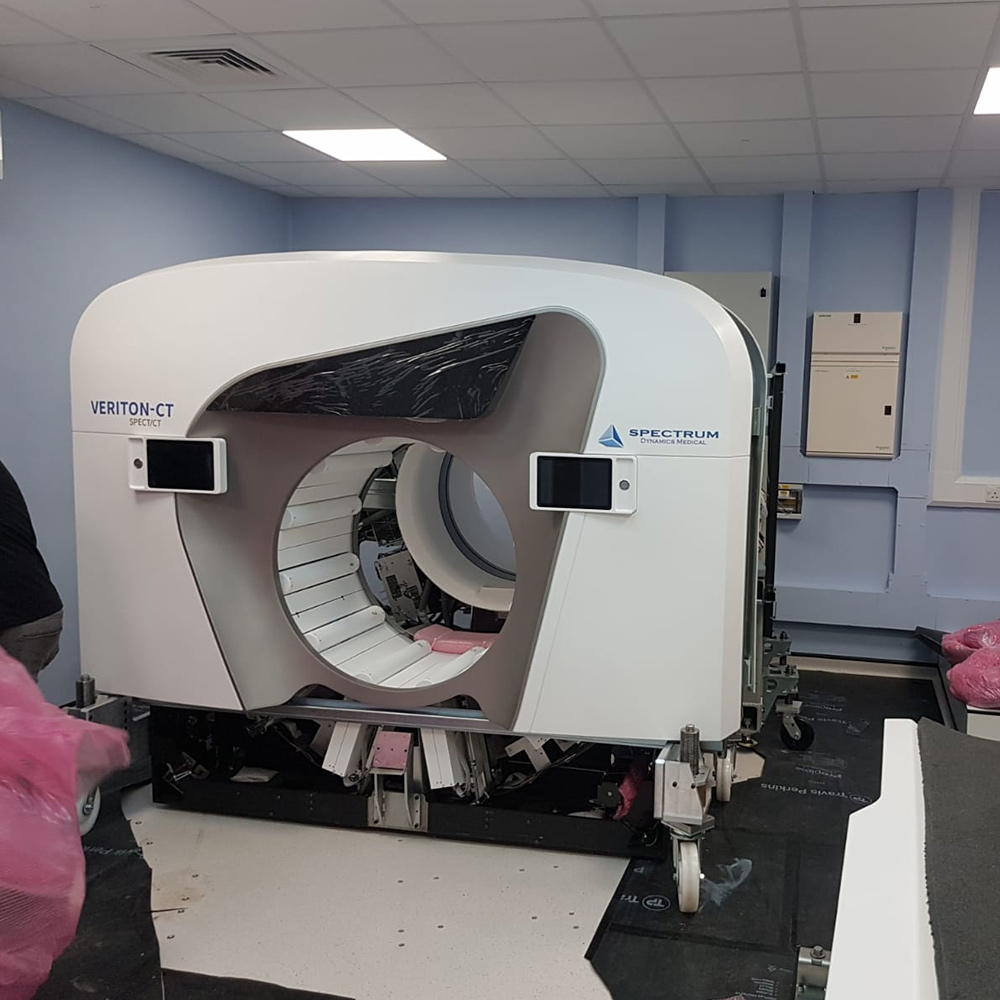 Bishopsgate's Swindon crew – Steve, Ashley, Michael and Trevor – prepared for the scanner's journey through the hospital by installing hardboard and corner protection, ensuring there would be no damage to the fabric of the building.
It was decided to programme the job for a Sunday morning, the hospital's quietest time. However, Bath's RUH was open to staff and patients during the delivery, so individual sections of the scanner were moved using a "flag walker" in front and behind. (Sometimes old tech is best!) The heaviest individual section was the CT gantry, which weighed just over 2.35 tonnes. Unpacked, it was nearly eight feet long and more than six feet high (260cmL x 198cmH).
The crew were on site for about seven hours in all, and the job was completed, as required, before hospital visiting hours started. The final task was the removal and ethical disposal of all packaging material.
Brian commented: "I am delighted that the Swindon install team executed everything so perfectly. They followed my detailed instructions to the letter and made sure all my promises were met."
Peter Dobson, chief executive officer of Link Medical, was completely satisfied with the unique service delivered by Bishopsgate, and said: "Brian, please pass on my thanks to your four-man team for a thoroughly professional job – they were excellent. We are looking at similar installations going forward and will be in touch when we have details. Once again, great job!"