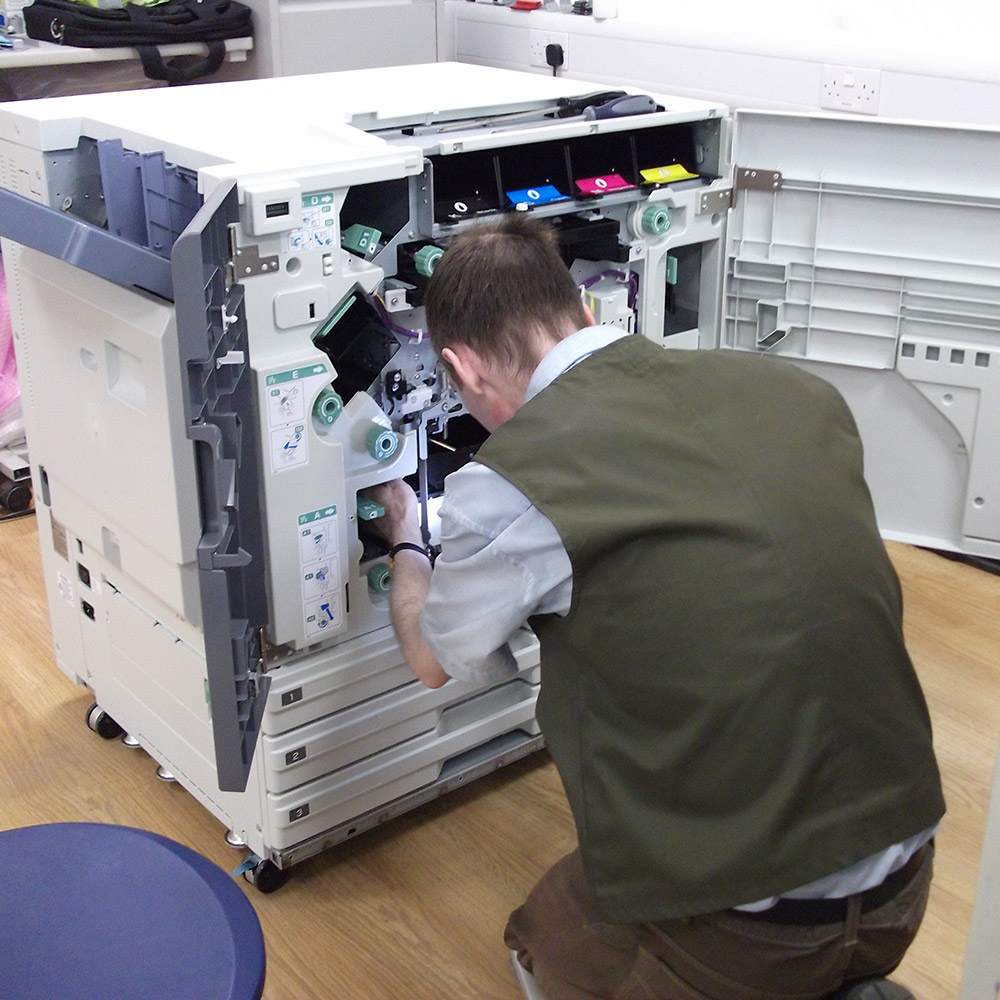 RISO is a leading global manufacturer of high quality printers and offers smart high-speed, high-volume print solutions to a wide variety of clients in diverse markets all around the world.
Bishopsgate have partnered Riso for several years in providing both a Transport and Warehouse end to end solution.
Within Bishopsgate's facilities in London and Manchester, Riso have purpose built workshops where, with their unparalleled technical knowledge, they maintain and refurbish state-of-the-art printers. In fact, all of their machines are built by hand, ensuring the highest quality and attention to detail at all times. Training rooms are also available for Riso, to ensure all of their engineers and customers have the very latest and current knowledge of their products.
The Riso and Bishopsgate partnership is based on the same ethos, of innovation, bespoke solutions and a high regard for the environment. This can be seen throughout the whole warehouse and transport partnership.
All deliveries are carried out by a 2 man crew on a Bishopsgate vehicle, all of whom have local knowledge of the areas and a full understanding of the printers they are delivering.
"Bishopsgate understands our products and ethos. We have worked together for many years and our partnership has successfully grown from strength to strength. They are simply an extension of Riso when delivering out in the field" Steve Root. Company Secretary