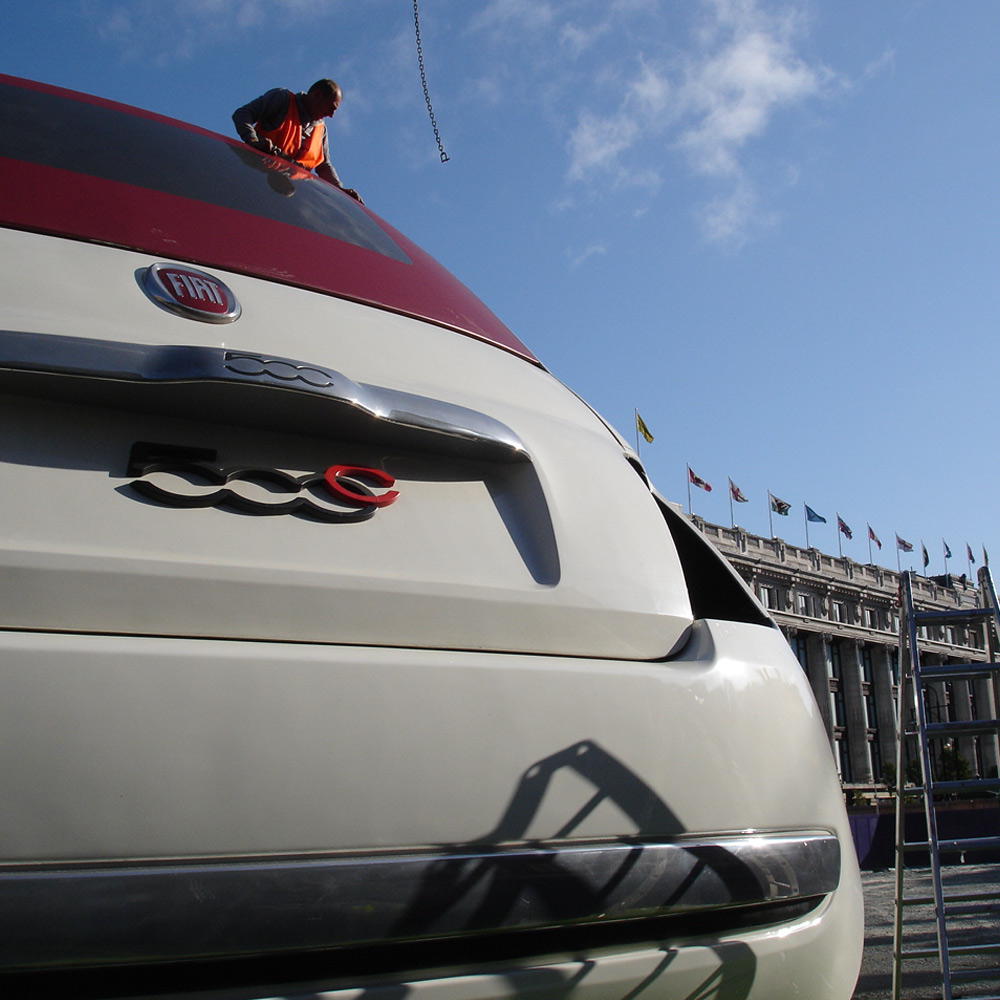 I was reminded of a conversation that I had recently when I was asked, "What is the largest product that you have ever moved?" Thinking of the recent past, I replied that we had helped at an exhibition and a prestigous product launch of the new Fiat 500 in central London for TENESO Italy.
He said to me, "I know the model you mean…but they are not that big are they?"
Take a look at the attached! This modified Fiat 500 was 'craned' onto the top of a disused office building to take up its prime position in central London where the whole of Oxford Street and its thousands of shoppers could see. You will see Selfridges nestling in the background of the photograph.
Bishopsgate's project team have the know-how and the capability to take on 'one off' projects such as this and it certainly tests their ingenuity and innovation skills. Sometimes, you need this when handling the bread and butter work too but is never as exciting or as impressive to the outside observer.
Since this launch, the Fiat 500 has gone from success to success.