Each medical consignment project is unique. And a bespoke medical transportation will be the answer to ensuring your staff, patients, and equipment are supported through each juncture of the project.
The benefits of using a bespoke medical transportation company are unmatched. For reasons that span beyond simply offloading the workload.
High value medical consignments warrant high value experts who possess the expertise and tools to manage equipment, adhere to quality standards, and ensure medical devices are kept sterile and safe during transit and installation.
Investing in specialist companies who can provide bespoke services can impact the entire project, staff, location and patients.
In this post, we'll talk about the 5 main benefits of using bespoke medical transportation, both for your business, and for the people involved.
1)  They can manage the load – heavy or not
Heavy machinery and equipment is at a high risk of damage if not handled properly. Not to mention health and safety issues associated with manual handling and lifting.
Conversely, small-to medium sized medical devices and pharmaceuticals often require temperature and vibration control equipment to ensure potency is undisturbed, and sterilisation is maintained during transit.
No matter the nature of the project, bespoke medical transportation will ensure the correct vehicles, tools and people are assigned.
Medical transportation service providers will have access to vehicles with air ride suspension, and full cantilever tail lifts with the ability to lift up to three tons in weight. Alternatively, they will have access to equipment needed to control temperatures, or individually pack smaller scale devices and medicines. All will ensure the safety of the staff and the patients.
2)  They will create efficiencies for you
With the correct tools and capabilities to reduce time, cost and labour associated with a project, a bespoke medical transportation company will be able to increase efficiencies every step of the way. While it might initially seem like a large out cost, the savings that a team of experts will be able to implement are priceless. At Bishopsgate, we have the tools to do the jobs such as stair walkers, table lifters which help to move or lift items that may require 3- 4 me – we can still achieve the job with two men, saving time and costs
Not to mention the steps that will be taken to ensure all equipment is kept sterile, functioning, and safe during disassembly, movement and installation – steps that could, if missed by non-experienced movers, could cause catastrophic results.
3)  They're aware of time-sensitivities
Healthcare logistics and medical requirements do not fit into the norms of our 9-5 working structure. For that reason, logistics teams need to be responsive, proactive and reliable – whatever the timing issues with a project may be.
There will always be particular circumstances where a job can't be completed during working hours, or a patient needs to be seen urgently. Bespoke service providers will be able to perform around fixed times, out of hours, or even on the weekends to suit the requirements of a project. They do not expect you to fit into the confinements of regular working hours, and will cater accordingly.
4)  Assembly and installation – no problem
Proper assembly and installation services are essential to the successful outcome of a job. They should come as a part of the package when dealing with a specialist medical transportation business. At Bishopsgate, it's part of our service to unpack and remove the packing and take the unit to the final location. We provide assembly and 'plug and play' services which remove the need for an additional engineer or technician. This speeds up the entire process of the job and helps get products and machinery available to patients faster.
5)  Safety and regulations
Perhaps one of the most important elements of a job. The safety of equipment and in turn, the health and safety of end users is paramount to any successful healthcare logistics project.
Bespoke providers are informed on the safety regulations and compliance requirements of medical devices and equipment. An initial site survey will help to reveal which quality standards and regulations needs to be adhered to and this would be factored into the execution of the job.
Bespoke medical transportation will have the policies and procedures in place to honour safety regulations and quality standards, and deal with any scenarios that could compromise them. Adhering to ISO regulations will also be at the forefront of any project, and the experienced teams handling the job will be ready to comply.
There are so many quality issues, regulations and potential risks associated with a medical transportation project. Whether you are managing an entire site relocation, involving the movement of heavy machinery and equipment, or an urgent medical project that's reliant on the prompt and safe arrival of small medical devices or pharmaceuticals, working with a specialist provider will provide the peace of mind and assurance that you can quite literally offload every element of the job. Saving costs, time, and decreasing risks.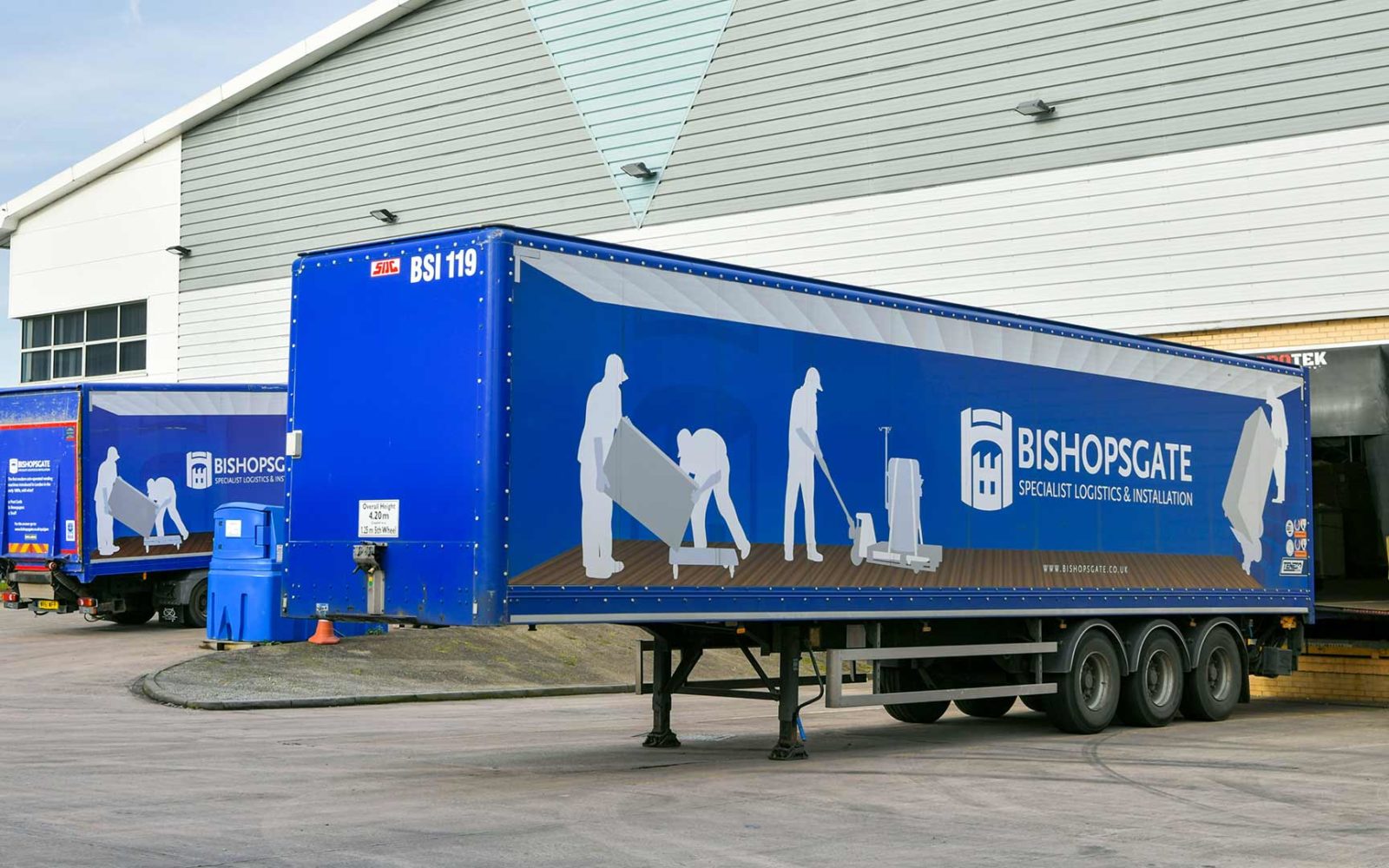 Carrying the load for your logistical ambitions
CONTACT US