A banking relocation is complex throughout. Sensitive materials, heavy equipment, and precarious business operations; due diligence is a must. But if you're new to relocations, or the complexities of international shipping since Brexit, the entire operation might seem insurmountable.
The reality is, it starts and ends with logistics.
Relocation has a significant impact on the long-term functionality of business. In the post-Brexit world, many big banks have moved centres to the EU to protect their longevity and relationships.
As Bundesbank executive board member Andreas Dombret said back in 2018, "(banks) are welcome to hope for the best, but should prepare for the worst".
There has been much investigation into why so many banks are choosing to relocate to Europe. But even if Brexit isn't the reason, a relocation of one or more sites could be the next step in expanding your operations and business. But executing a relocation shouldn't slow down business or disrupt the flow of employees.
Before you embark on a relocation, you'll want to find a supplier who is credible, reputable and has the experience and knowledge to protect your materials and business throughout the move.
Here are three questions to ask before you commit to that partnership:
How will you mitigate handling and transit risks?
Clients within the banking sector have specific requirements when it comes to the delivery, placement and installation of their equipment.
Operating in the banking sector comes with stringent requirements due to the additional security needs and sensitive material, especially at the delivery point.
To support the handling of banking equipment, which can range from anywhere between 500kg to 2500kg, your logistics service provider should have a high degree of Logistics Specialism. It's not just the weight of the products that increases transit risks, but the highly sensitive material and information on that hardware.
Customer sites also require delivery partners to be security checked, and place a focus on Health and Safety as the sites are usually managed by a third party contractor. An experienced provider will be able check off health and safety requirements as a standard, allowing you to fulfil compliance standards and protect the safety of the staff.
Can you work to our schedule?
A banking relocation sometimes needs to be completed within a collaborative schedule including other contractors. To ensure all elements are completed on time, it's important to find a supplier who is flexible, reliable and will adhere to schedule requirements. This means being reliable and demonstrating that they can work to specific delivery slots, such as during the daytime, night, or weekends. Ask for examples of how they have managed these demanding schedules with other clients.
In addition to delivery and installation, it's helpful to find a logistics team who can provide storage and workshop services to our customers. In most cases, this can remove the need for additional contractors, and help the project function better.
Bishopsgate provides last-mile delivery and installation, alongside warehouse storage which provides a live-time view for all products including relevant details of the products, serials and spare parts to support engineers.
How will you ensure the security and protection of our hardware?
Highly valuable equipment such as ATMs, vaults, and EPOS systems come with high risk during transit. Minimising network disruption and migrating large scale equipment should be planned and managed according to the needs of the individual job. This could depend on several factors, such as location, and how the equipment is going to be transported. Ensure your service-provider outlines details of risk assessment and mitigation for all eventualities, with a focus on security and protection.
Protecting the equipment itself will come in the form of physical materials such as padding and strapping. But a diligent provider should also consider the sensitive nature of any data and technology being moved. Highly sensitive materials come with added risk, so all products should be security tagged and sealed in a secure palette.
Then, on arrival and installation of the assets, how will your provider support business continuity? Can they ensure the equipment will be kept in proper working order, so that business can get back up and running as soon as the materials reach their destination?
A relocation provider should provide you with solutions as to how to reduce business disruption.
Our workshop and configuration centre allow our customers the ability for banking products to have a Pre-delivery Inspection, lock changes, software updates and product specific configuration and upgrades to reduce work for our clients on site or for their own engineers.
When searching for a logistics team, ensure security and safety are at the forefront of their proposal. And their experience should demonstrate their understanding of the scope of your industry. Choosing a logistics service provider is a huge decision. Make sure you ask the right questions, read case studies, and consume as much of their content as possible before making a decision. Know who you are entrusting your sensitive materials with.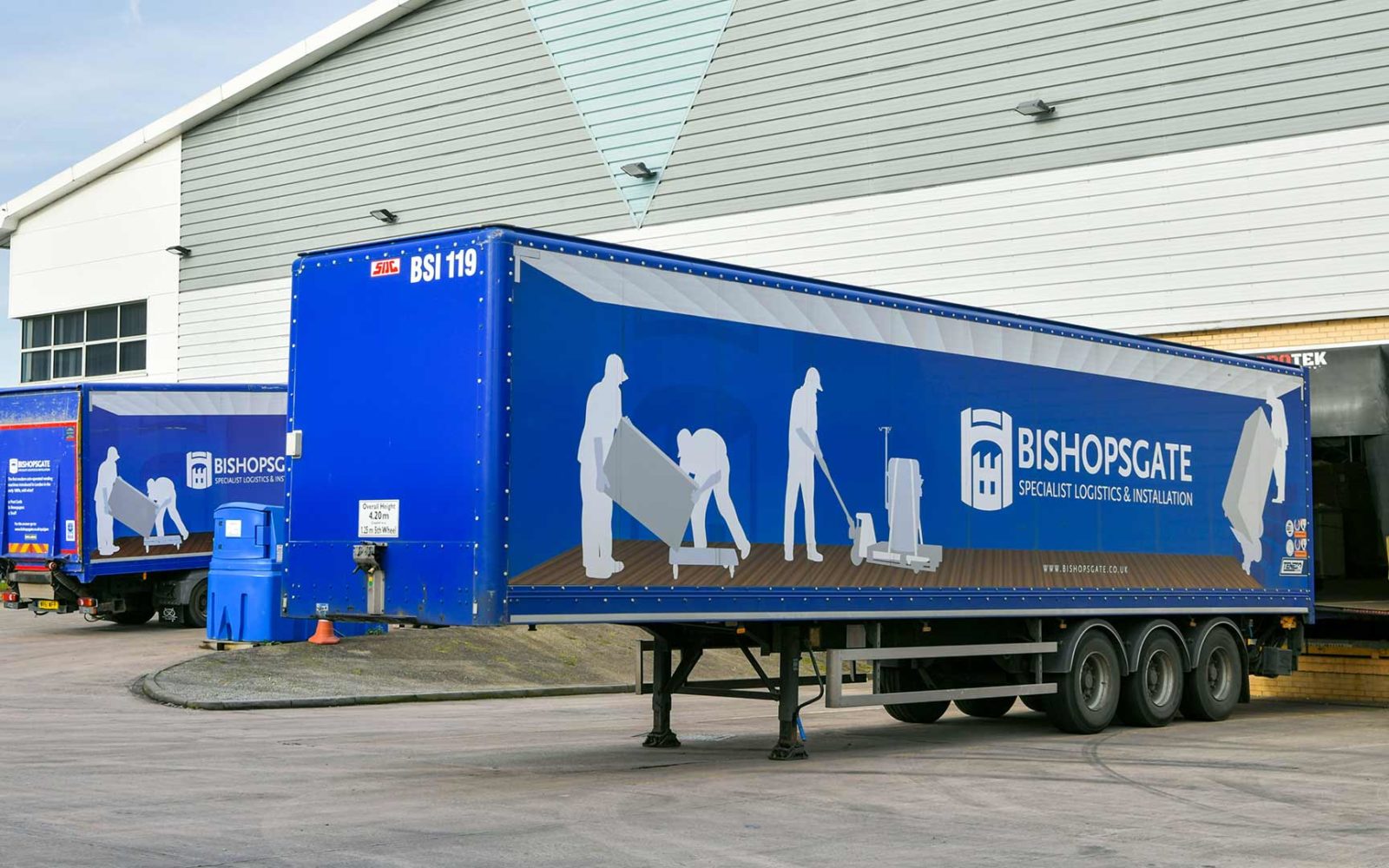 Carrying the load for your logistical ambitions
CONTACT US